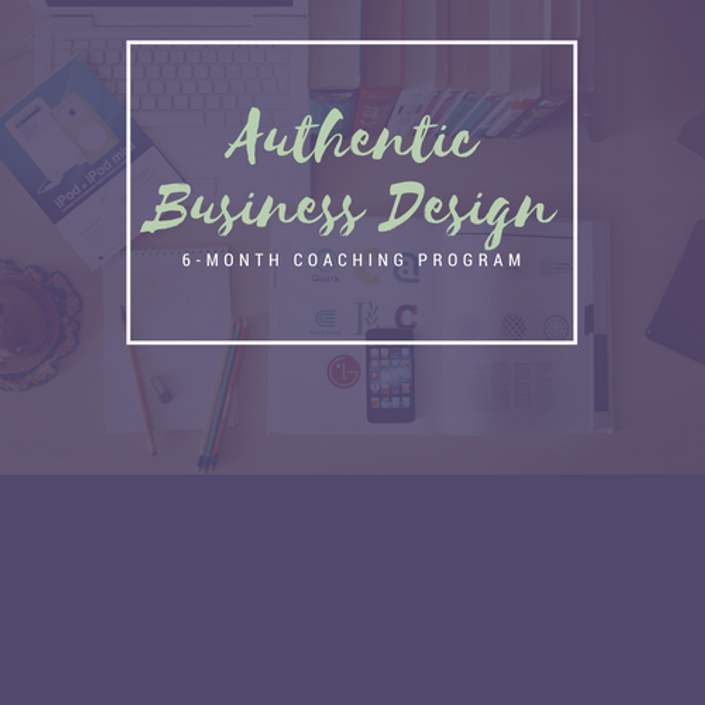 Authentic Business Design 8-Month Coaching Program
Building the right business for you and your tribe!
This course is perfect for you if you've had a business for a few years, you've learned the ropes, yet you still have not been able to fill your practice, express what makes you unique or build to the level where you feel like it is predictable and successfully providing you with the lifestyle and freedom that you want.
"The truth is, most entrepreneurs build their business backwards and it ends up costing them years of confusion, frustration and financial stress."
After years of strategic business coaching, I realized the biggest thing blocking business growth is a limited mindset about who you have the potential to be. As a result of this, it causes you ignore your own unique wisdom, clarity, gifts and perspective. You end up comparing yourself to everyone else's success, and because you can never be someone else, it keeps you in a state of confusion, indecisions and paralysis.
"If you don't have the courage to bring your authentic expression forward, you will never be able to align with your highest potential for success."
In this program we invite you to meet your courageous authentic self, step into your power, and build your business from this powerful foundation.
The Authentic Business Design Model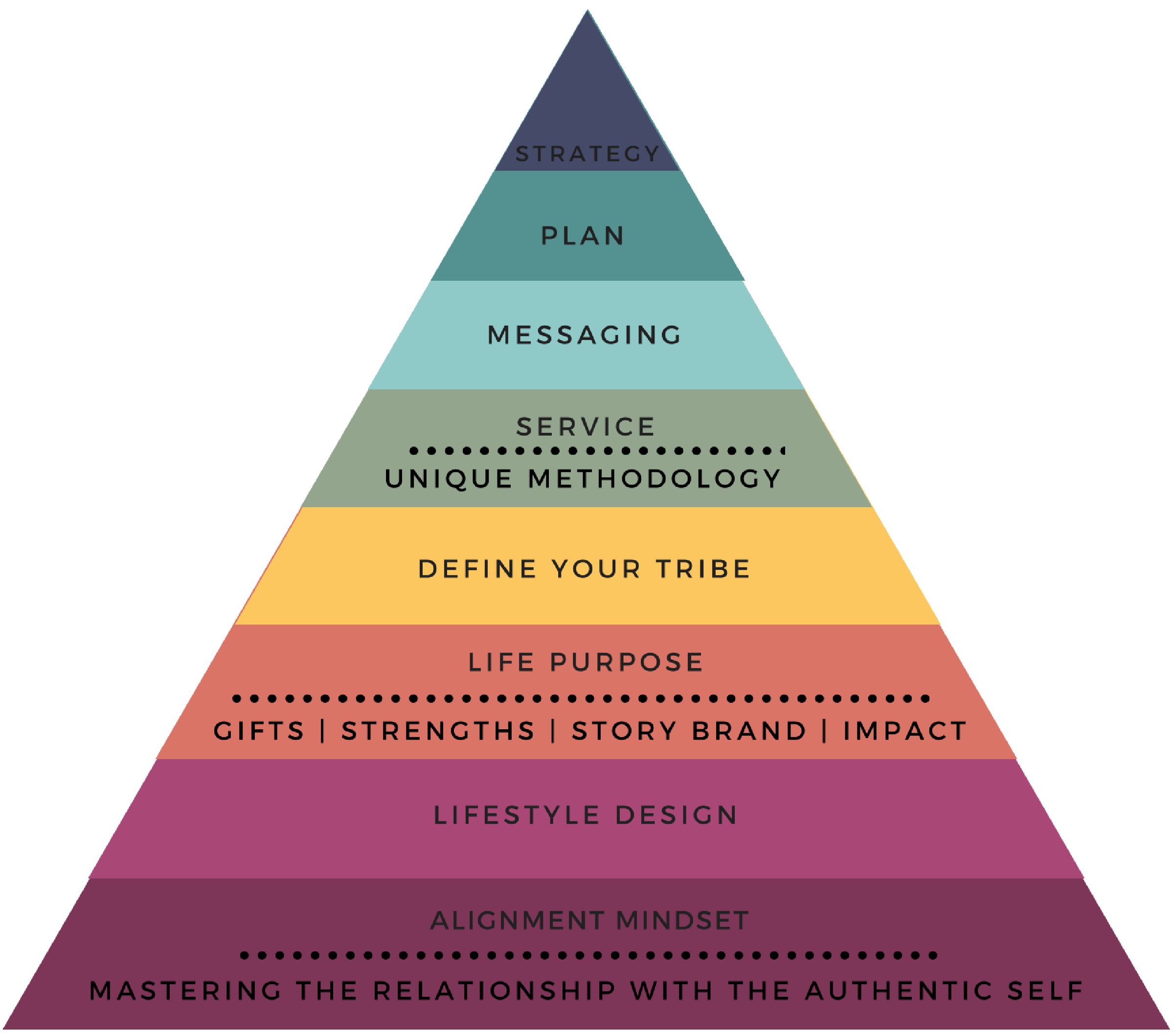 Course Launch Date: October 2019
17 Training Modules with workbooks
2 Group mastermind sessions each month
1 Individual mindset coaching session each month
6-Months of full Voxer support with Leah for business strategy consulting
Online FB community
Fall Bonuses:

EARLY SIGN ON BONUS: Ends September 15th

2-hour "Now Income Strategy" session with Leah - discover where you are leaving money on the table.
Immediate access to The Alignment Mindset online training program
Early access to Welcome module and materials
THIS PROGRAM IS PERFECT FOR SERVICE-BASED ENTREPRENEURS WHO ARE …
AMBITIOUS BEGINNERS WHO ARE STILL GETTING OFF THE GROUND FLOOR
You've laid the basic foundation of your business, yet:
You don't know how to bring in a consistent flow of new clients & income.
You become frustrated trying to persuade people to realize the value you have to offer.
You wonder if you will ever build a business that financially supports you.
You still lack clarity in so many areas about who you are, what makes you unique, what you have to offer and what your niche is.
While you love the idea of being your own boss, self-doubt makes you question if you have what it takes to run a successful business. (And this self-doubt is your worst enemy!)
SEASONED PROFESSIONAL WHO ARE READY TO TAKE THEIR BUSINESS TO THE NEXT LEVEL

You've been up and running for several years now, yet:
You are ready to take your business to the next level, but haven't been able to figure out how.
You're maxed out - you can't work any more, you can't charge any more, you can't take on any more clients.
You are not sure how to position yourself to leverage your time and expertise so that you can make more money while working less.
You have not yet identified your unique way of working with clients that is going to set you apart in your industry.
You are not making the impact you know you have the potential to make.
Your Instructor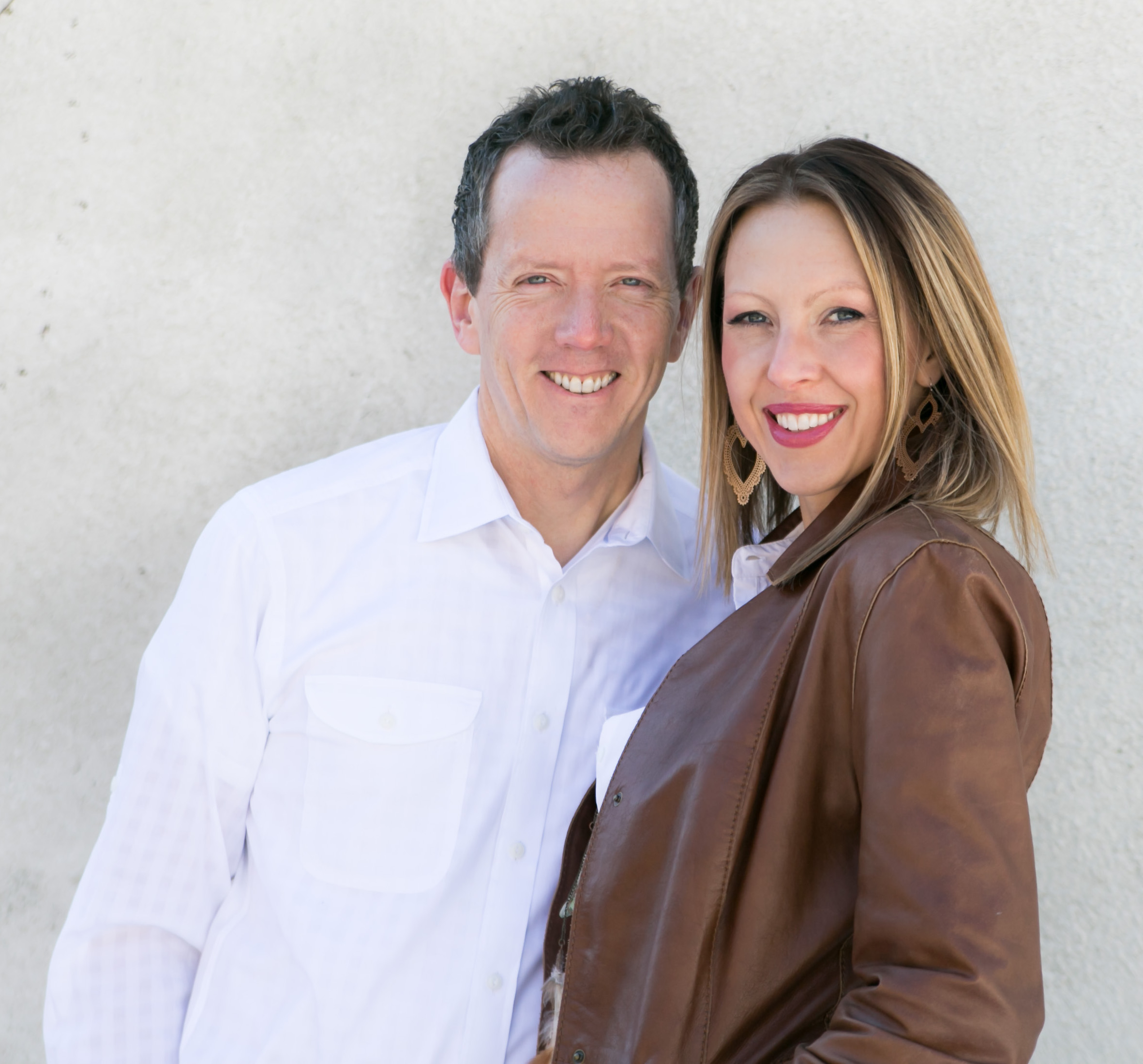 Michael & Leah are both personal development coaches and business strategists. Through coaching hundreds of entrepreneurs, they have come to realize that 80% of the time, mindset is the key factor in determining if someone can reach their vision for success or not.

Your mindset will determine whether your have more self-confidence or self-doubt. Whether you are attracting the people and circumstances to move you forward, or are holding you back. Whether you are able to share your unique message fully into the world or are hiding it under a rock. It all comes down to your Mindset.

Michael & Leah help entrepreneurs, executives, and today's thought leaders master the key mindset and success principles necessary to create extraordinary businesses and lives. By combining neuroscience, psychology and spirituality and using the tools, techniques and teachings, they help individuals go from imagining an extraordinary life, to actually living it.

Through their live events, online programs, group and one on one coaching, Michael & Leah's clients learn the strategies and systems necessary to maximize their freedom, flexibility, lifestyle, and impact.
Frequently Asked Questions
When does the course start and finish?
The Launch date for the 6 - Month Coaching program is September 26th and will continue through March 2019
How long do I have access to the course?
How does lifetime access sound? After enrolling, you have unlimited access to the online content of this course for as long as you like - across any and all devices you own.
Do I have to live in Michigan?
No! All of our meetings will be held over Zoom. We will have one in-person weekend retreat that will be located in or around Michigan.
When are the group sessions taking place?
Most of your training and group coaching calls will take place on Wednesday evenings after 8PM. Some of the trainings will be self-study. On those weeks, you will not have Wednesday night group calls.